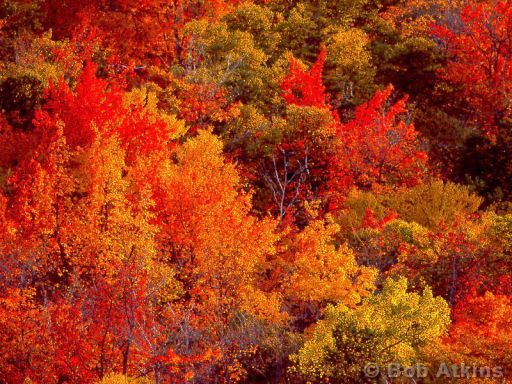 I. LOVE. FALL.
Love it love it love it. It's the best season, in my humble opinion, for indulging all of the senses. I love to see the leaves change from green to fiery reds and oranges, hear the dried leaves crunch under my feet and the wind pound at our little house, smell the woodsmoke and hints of fall and snow in the air, feel the chill that means I get to pull out my sweaters and down comforter, and I love to taste the flavors of autumn - apple, cinnamon, clove, maple, nutmeg, squash, and most especially...pumpkin.
There was a rumor of the
Great Pumpkin Shortage of 2009
, so whenever I saw a can of Libby's Pumpkin, I grabbed it. Now, I have 6 cans of pumpkin in the pantry and I'm so excited. The first new pumpkin recipe was inspired by one of the
cooking blogs
that I follow religiously, but I'm usually too intimidated to make anything! Cara's recipes are really creative and she's a very healthy gal. She's got great ideas for healthy substitutes and always posts the nutritional information for each recipe, which I really appreciate!
The original recipe called for ground turkey, but I wanted to keep it vegetarian so we could add cheese/sour cream, etc. Overall, it's a different chili than we were used to. The flavors were more mellow, but that could have been from a chili powder shortage in our pantry. I used one whole packet of seasoning, and about another tsp of chili powder, but I don't think it was enough. The flavor is slightly sweet and a little smokey (thanks to the chipotles!) and the heat follows a few seconds later.
You might scoff at the idea of pumpkin in chili, but it makes for a wonderful velvety texture. This is really thick chili and the pumpkin added a slight (really very slight) touch of sweetness. I think that next time, I'll eliminate the cinnamon and add more chili powder. It's perfect for a cold night, ready to warm you up inside! A great fall meal.

Veggie Pumpkin Chili

Ingredients:
1 cup chopped onion
3 cloves of garlic, minced
2 medium sized peppers, diced
1 small butternut squash, peeled, seeded and diced
2-3 TBS chili powder I
2-3 tsp cumin
1 tsp cinnamon
1 small can diced green chili peppers
1 chipotle pepper in adobo sauce, carefully seeded and minced
15 oz can black beans, drained and rinsed
15 oz can red kidney beans, drained and rinsed
1/2 cup frozen corn kernels
28 oz can crushed tomatoes
14 oz can diced tomatoes (I used the kind with chili peppers already added)
15 oz can pumpkin puree

Instructions:
Spray a large pot with nonstick cooking spray and place over medium heat. Add the onions and cook for about 5 minutes, until just softened. Add the garlic and bell peppers, and cook about 5 minutes more until tender.
Season with salt, pepper, chili powder, chipotle, cumin, and cinnamon. Stir in remaining ingredients, bring to a boil, then reduce heat and simmer for 45 minutes to blend flavors. Make sure that the butternut squash is fork-tender. If not, simmer some more.
Make this the day before serving in order to allow the flavors time to develop. Serve with your favorite chili toppings - cilantro, green onion, cheese, sour cream, etc.