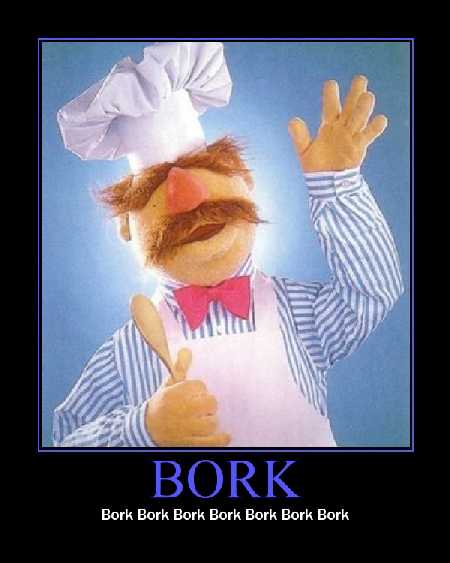 C'mon. I can not be the *only* TWD baker that made lots of Swedish chef noises while baking this cake. I know someone else did.
And yes, I've been a blog-slacker. I'm sorry. Passover just kicked my butt and I didn't really want to bake or cook anything for a while. Now, I'm slowly getting back into it. Nancy, of
The Dog Eats the Crumbs
, picked this cake and it's winner! So simple to make, yet elegant enough to use at anytime. I loved the lemon and almond flavor, and the crisp edges from the melted butter. Alex took the cake to work, otherwise it was too tempting to keep around the house.
I wonder if they actually make this in Sweden? I hope they do. It's delicious!